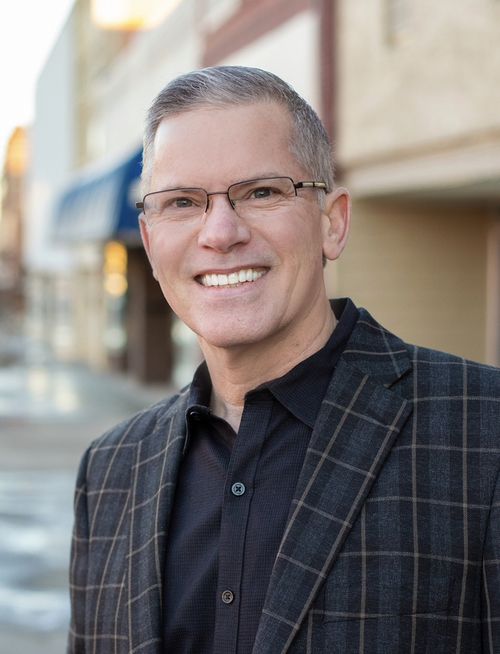 Mark Dance, D.Min. is the Director of Pastoral Development/Regional Ministry Partner for Oklahoma Baptists, as well as the Executive Director of Care4Pastors. Mark previously served as a Senior Pastor for 28 years (3 churches) before becoming an Associate Vice President at LifeWay in 2014 where he served as the Director of Pastors until joining the staff of Oklahoma Baptists in 2019. He is a graduate of Howard Payne University, Southwestern Baptist Theological Seminary, and Southern Baptist Theological Seminary. Mark and Janet live in Broken Arrow.
After serving in ministry positions across the state of Oklahoma, Curt joined the Parkview pastoral staff in 2016. He is passionate about connecting individuals to God through a lifestyle of worship. The more we know of Him, the more genuine our expression of worship will be. Curt enjoys spending time with his family; his lovely wife Julie and their two boys Caleb and Kyler. In their free time they all enjoy active lifestyles of fitness, some more than others.
Robbie joined the Parkview team in September of 2019 and has been in student ministry for nine years. He received a Bachelor's degree in Applied Ministry from Oklahoma Baptist University and a Master's degree from Southwestern Baptist Theological Seminary. He and his wife Jinger have two boys, Kolt and Krew, with a baby on the way. Robbie loves a good cup of coffee, cheering on the OKC Thunder, the Pittsburgh Steelers, and hanging out with friends and family. His hope is that students would live out the call of the Great Commission and he loves being able to help students do so.
Danielle joined the Parkview team in April of 2018, bringing along with her 10 years of ministry experience in the Baptist church. In effort to further develop her love for kids and the ministry, she graduated from ORU with her degree in Elementary Education and Worship Leadership. She and her husband David are life-long Okies who share a love for fishing, football, the Oklahoma State Cowboys, and their three dogs. Her heart's desire is to teach children the true meaning of worship and that no one is too young or small to impact the Kingdom for Christ.
Minister of Recreation & Single Adults
Melinda works with all age groups to provide recreation/leisure-time opportunities where they can grow spiritually while ministering to others and serves as our Singles Minister. Melinda has been on staff at Parkview since May of 2002 and truly has a wonderful love for the Lord and serving Him. She is a single mom of two teenage boys. She loves fishing, golf, and watching her boys play sports.
Weekday Preschool Director
Tarrah earned her B.S. from OU and has served in Preschool Ministry for several years. Tarrah has been attending Parkview Baptist Church since she was 3 months old. She and her husband Maury have three children, Carter, Jillian and Parker. She loves to cheer for OU and enjoys watching her kids play sports.
April has been a member of Parkview since 2018 and has taught in our Weekday Preschool program. She and her hsband Larry have been married for 38 years. They have 4 children, and 9 grandchildren. She loves working with children and their families.
Ella joined the Parkview staff in November of 2020. Ella has extensive experience in Finance and Human Resources. Most recently she served as the City Manager for Sky Valley Georgia. Ella and her husband Dennis recently returned to the Tulsa area to be closer to family. Ella is a tremendous asset to Parkview.